You are your child's first music teacher
As a Juilliard graduate and expert in the field of Early Childhood Music, Marek Johnson brings the joy of making music to hundreds of families every year. Children are born with the innate ability to understand and make music. As a parent, you have the opportunity to help facilitate that gift from an early age by being your child's first music teacher!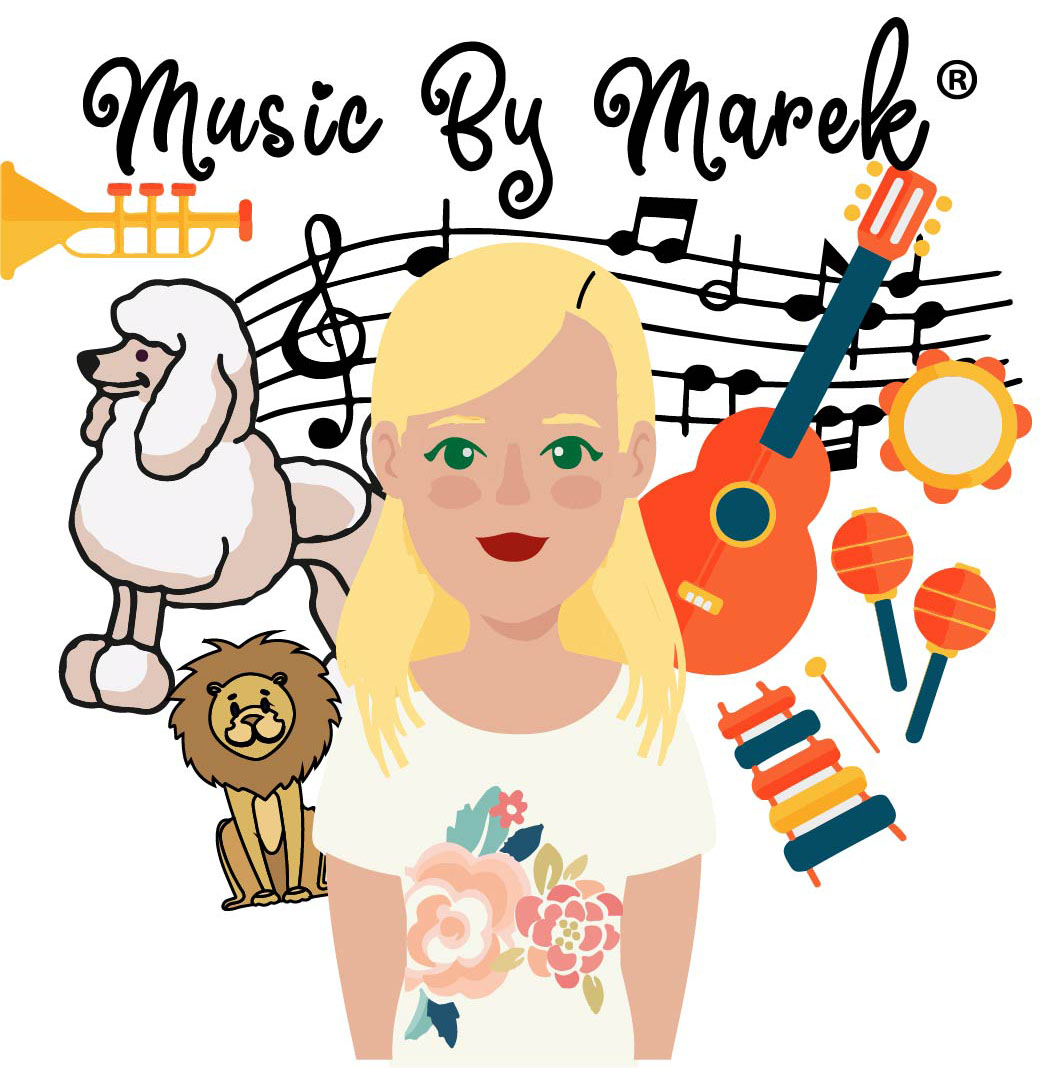 Music builds the foundation for better
learning, forms integral relationship bonds, and promotes overall well-being.


Discover the magic of music, together!
Learn basic music fundamentals
Set the foundation for future learning
Play and grow with your child in a fun, interactive way
Teach your child movement, tonality, rhythm, & so much more
Support your child's growth and creativity
Form a lasting, positive bond with your child to last a lifetime
Family-Focused
Sing, Dance, & Play Together is the first online music course providing families with the best tools to teach their children basic music fundamentals in an imaginative, creative, and entertaining atmosphere that parents & children get to experience - together!
This Course Will Help Your Child Learn...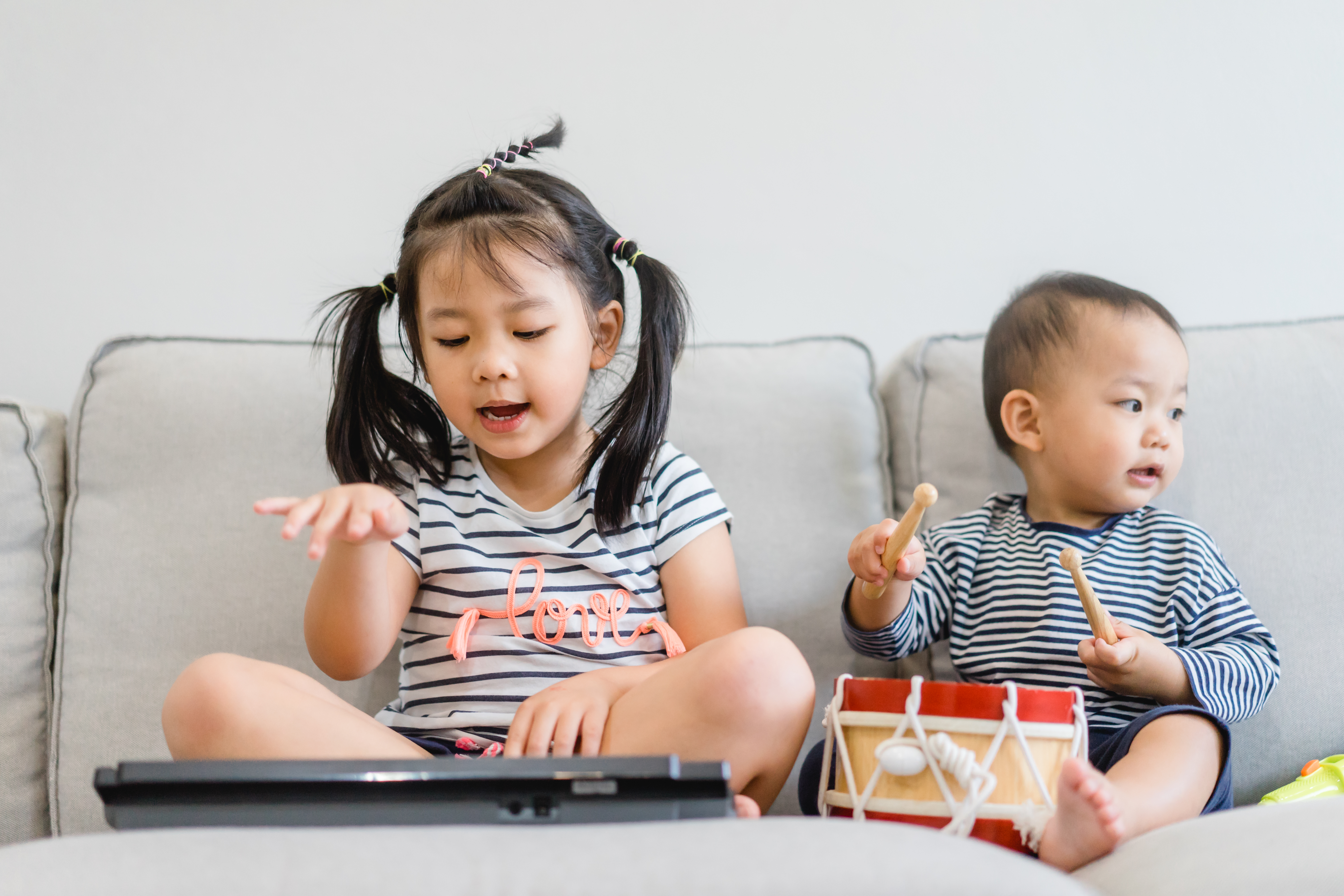 We will learn how to sing in pitch and sing in proper tonal ranges! Defined on Wikipedia as follows: "Tonality is the arrangement of pitches and/or chords of a musical work in a hierarchy of perceived relations, stabilities, attractions and directionality."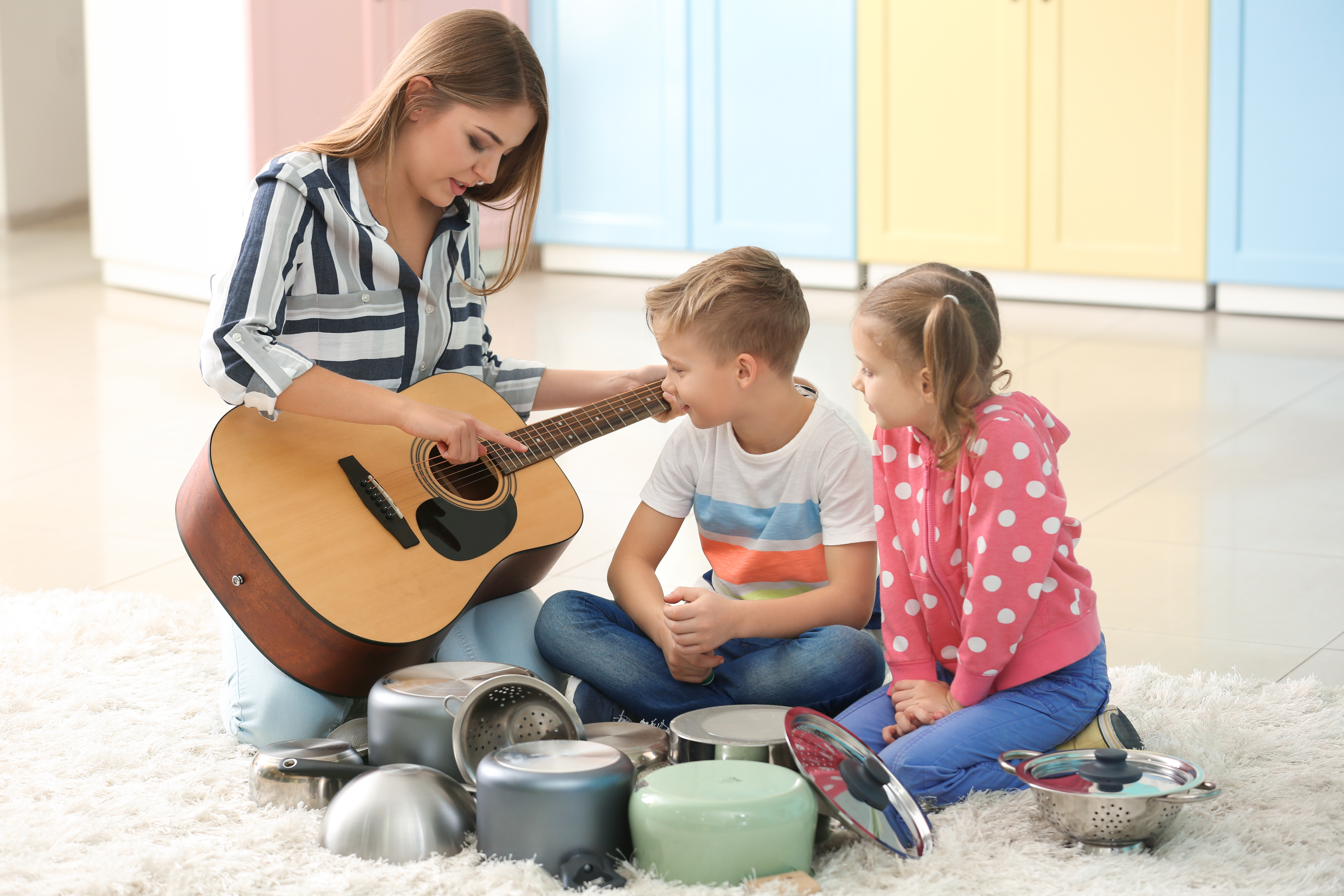 We will learn how to hear notes in our minds! As defined by the Gordon Institute for Music Learning: "Audiation is the musical equivalent of thinking in language. When we listen to someone speak we must retain in memory their vocal sounds long enough to recognize and give meaning to the words the sounds represent.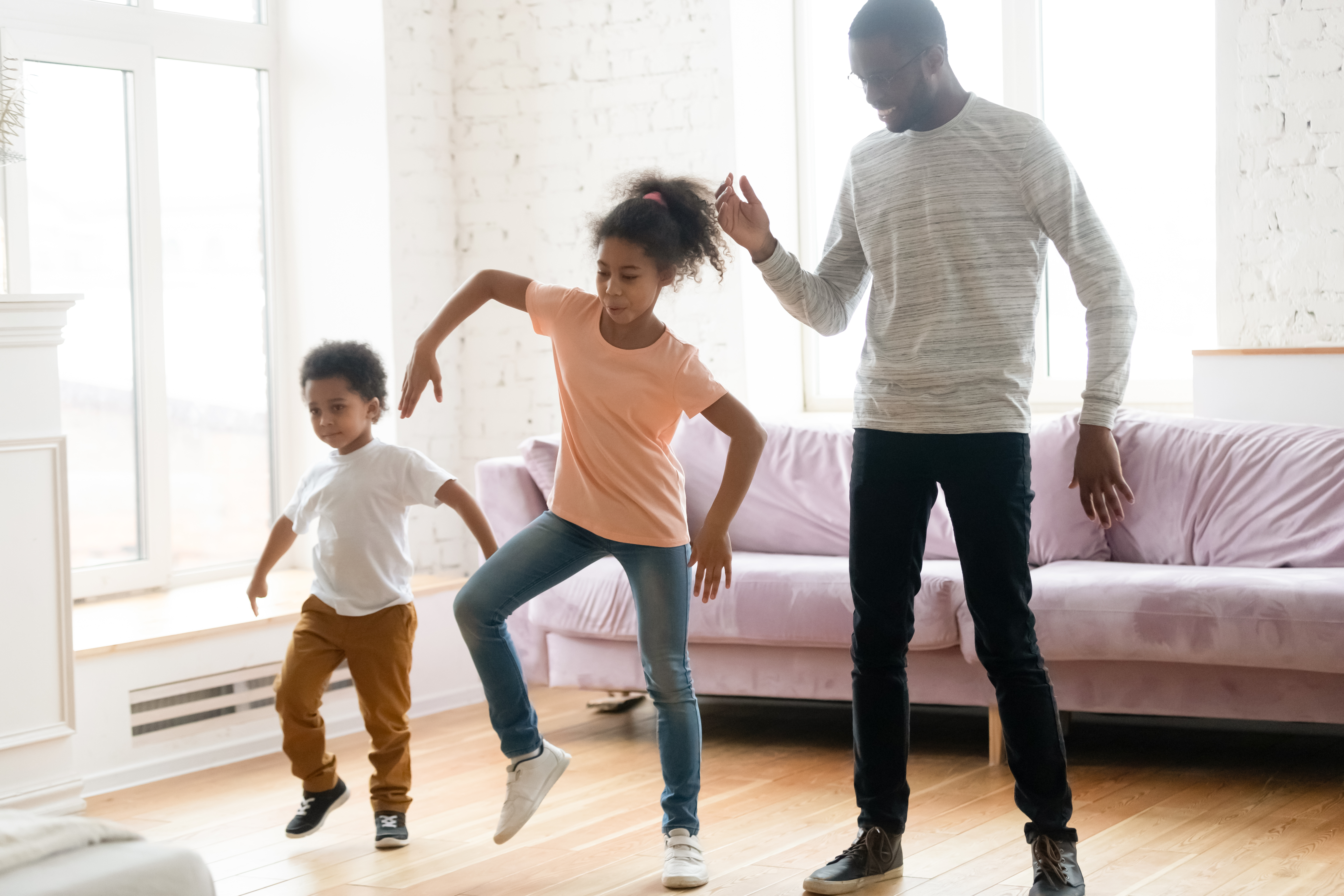 We will learn how to keep a beat and stay on pace, or tempo! As defined by Britannica: "Rhythm is music's pattern in time. Whatever other elements a given piece of music may have (e.g., patterns in pitch or timbre), rhythm is the one indispensable element of all music."
Sing, Dance, & Play Together!
Simple & Easy to Teach
Learn step-by-step music fundamentals that are easy to teach your child, and fun! Each section builds upon a new basic music skill.
Backed By Research
Proven to support children's cognitive, emotional,
language, social, and physical development while
assisting in vocabulary development, active listening, and creative storytelling.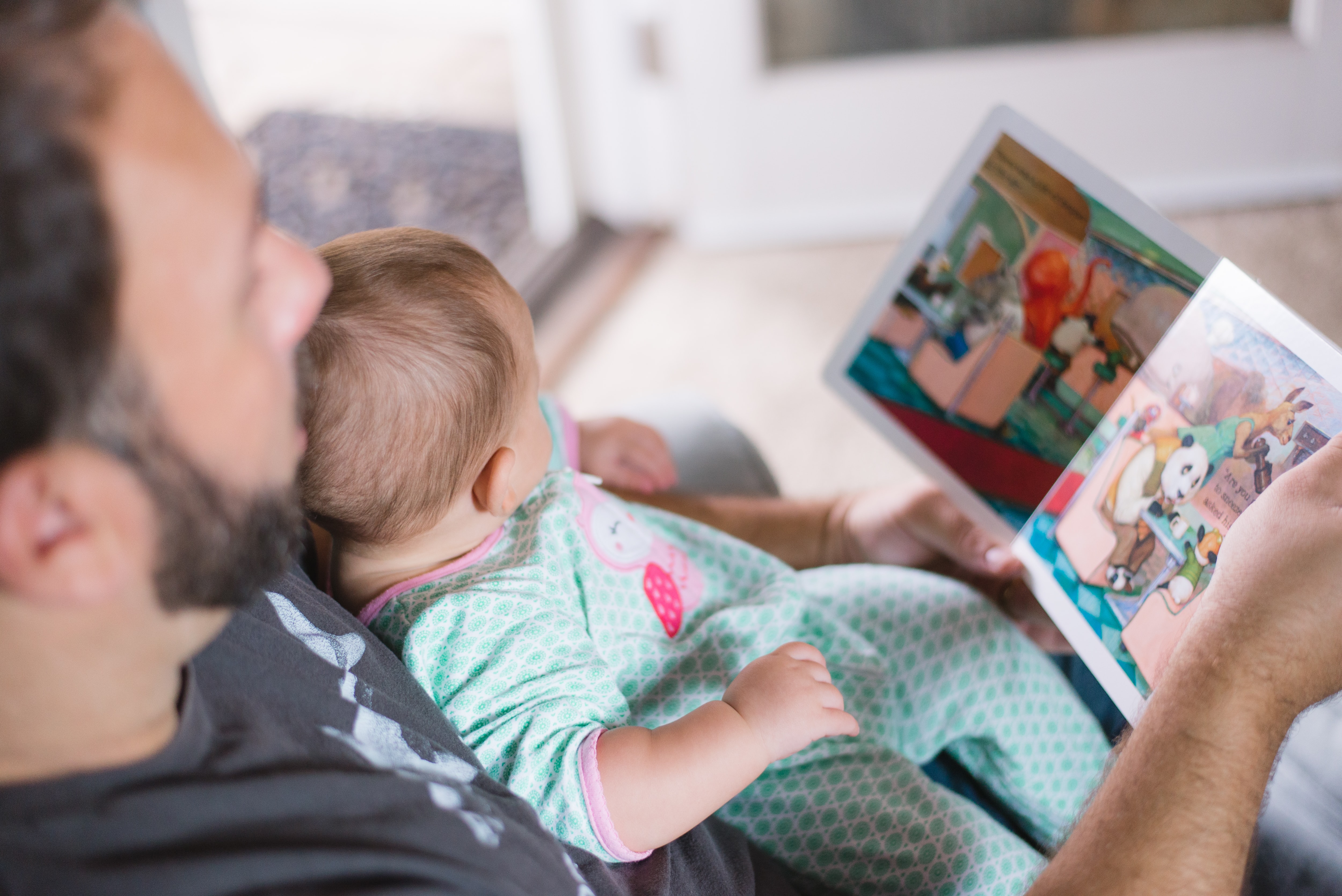 Interactive & Entertaining
Join Miss Marek and Valentine the Poodle as they guide you and your child on imaginative adventures in play, song, and movement.
As the daughter of an elementary school music teacher, a graduate of the Juilliard School, a Tony award & Drama Desk award winning Broadway producer of The 39 Steps, I have experienced the wonder of music and theatre throughout my entire life.
I have my Masters in Marriage and Family Therapy; Clinical Art Therapy from Loyola Marymount and have created a highly successful K-3 Orff Schulwerk Program for St. Margaret's Episcopal School. 
I have been teaching early childhood music for over fifteen years and I am honored to have won the "Woman Sage Award" for my contribution to families in Orange County in the area of Early Childhood Music. I created this course to make it easy and fun for your family to experience the amazing joys of music from the comfort of your own home.
I look forward to guiding you on the most magical musical journey so that you and your child can reap the benefits of singing, dancing, and playing together!